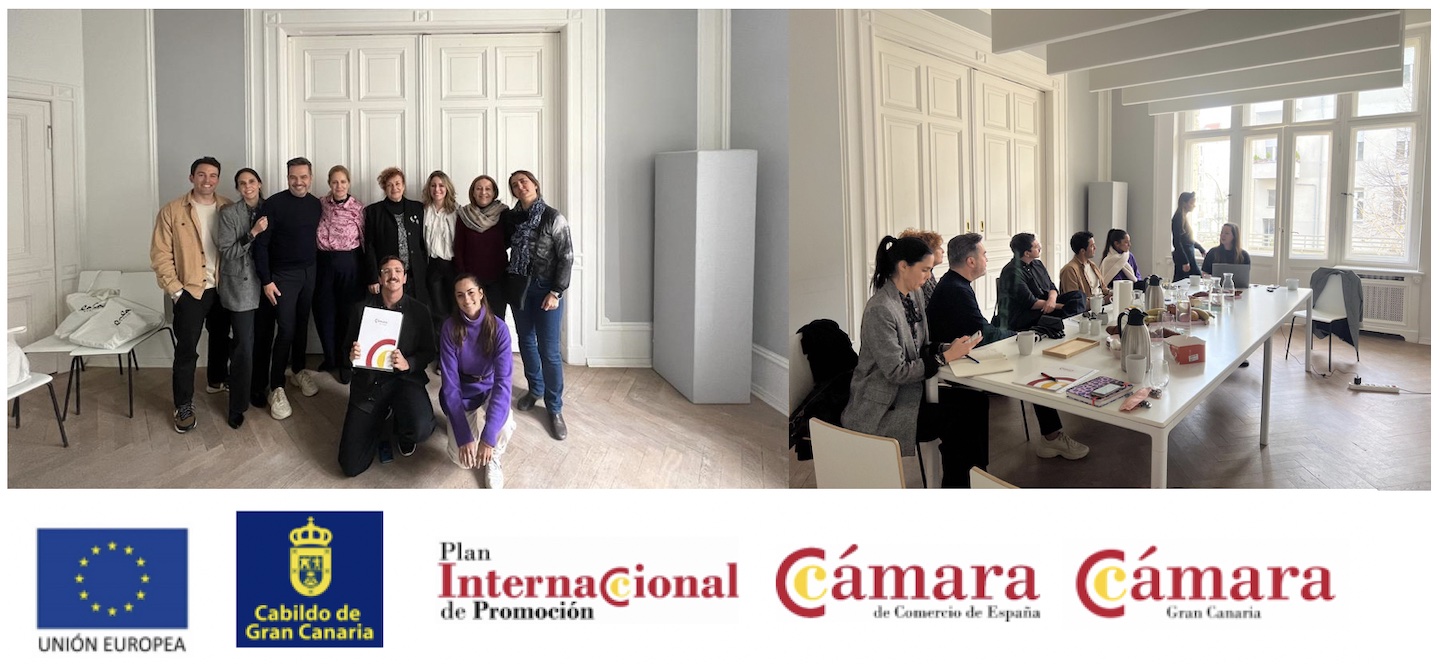 TRADE MISSION DESIGNED BY THE GRAN CANARIA CHAMBER OF COMMER
The designers of Gran Canaria Moda Calida who have been in Berlin had the unique opportunity to learn about sales, distribution or public relations in the European market thanks to workshops organised as part of the trade mission designed by the Gran Canaria Chamber of Commerce. All of them - Aurelia Gil, Nuria Gonzalez, Como la trucha al trucho, Chela Clo, Elena Morales, and Pedro Palmas - were very satisfied with the result.

The effort made by the Gran Canaria Chamber of Commerce in this case allowed them to learn the differences with respect to the Canarian or peninsular market and to learn how to approach communication agencies, or what the correct margins are in this market if we are talking about distribution, and how to work with distributors.

They also underlined the importance of the contacts made: "They will lead to very interesting synergies, because having the opportunity to sit down with European journalists and take the time to explain to them in person what the philosophy of your brand is, what materials you use and all these kinds of details is something rare, and in these days we have had many opportunities of this kind